LAST ORDER DATES FOR CHRISTMAS...
Don't leave it too late!
Standard delivery - 20th December
Express delivery - 21st December
(Orders must be placed by 1pm).
FREE GIFT WRAPPING - with all orders over £50! (Simply select FREE gift wrapping option at checkout).
More info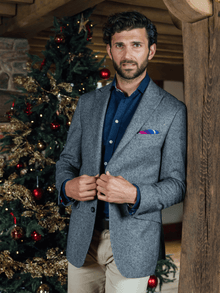 Great quality blazer!
Can't recommend this highly enough. Very comfortable and good quality jacket, lovely to wear. Will definitely buy other jackets from Koy Clothing in the future!"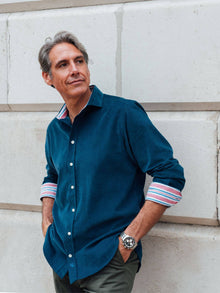 KOY is style to a TEE!!
"You never fail to produce such divine shirts!! So stylish and cut perfect!! Very flattering! This one is new to the collection, (I think there are 5 in the wardrobe now!!) and I absolutely love it!! The colour and fine cord are gorgeous!! Love, love, love!!! xx"
A price worth paying
"Beautiful shirts, beautifully designed, beautifully branded and beautifully packaged. I now have four shirts KOY shirts sitting in my wardrobe, and with 20% of profits going to help worthy causes they're more than worth the price. Hooray for KOY!"

HAND-WOVEN KENYAN KIKOY FABRIC
It was a dream of ours to show the world Kenya's beautiful and bright culture in an empowering and luxury way, and the authentic Kenyan Kikoy fabric struck us as the perfect way in which to do this… 
Kikoy has a very unique striped pattern that is iconic to Kenyan culture.
Kikoy has never been used before in the way we use it! It took us years of developing the fabric for it to be suitable for our premium garments. Thanks to our artisan team in Kenya, we are now in the position to produce many new and unique stripes and colours of Kikoy...
READ MORE