HAND-WOVEN KENYAN KIKOY FABRIC
It was a dream of ours to show the world Kenya's beautiful and bright culture in an empowering and luxury way, and Kikoy struck us as the perfect way in which to do so… 
Kikoy has a very unique striped pattern that is iconic to Kenyan culture. If you've ever been to Kenya, you would have most likely spotted this fabric used by the locals in a variety ways. From home decor, to wraps for warmth, for carrying babies on their backs, etc.
Kikoy has never been used before in the way we use it! It took us years of developing the fabric for it to be suitable for our premium garments. Thanks to our artisan team in Kenya, we are now in the position to produce many new and unique stripes and colours of Kikoy...
READ MORE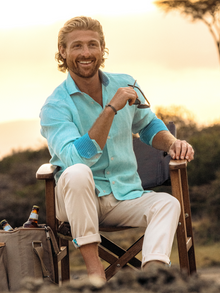 Super quality shirts with a BIG Heart!
"You never fail to deliver super quality shirts! I am delighted again with my purchase. Stunning colour, beautiful quality and very stylish!! Keep continuing your great work! It makes me happy to know my purchases help towards the Kenyan children and what you provide is wonderful! Thank you so very much! x"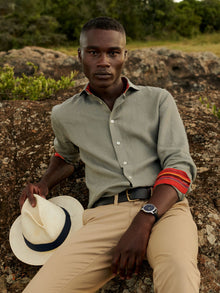 Mara Safari khaki Linen shirt
"This is my 4th Koy shirt and again I love it. Everything about the product says quality"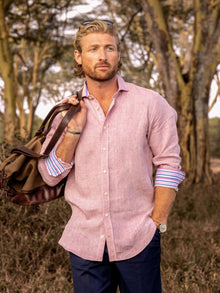 A price worth paying
"Beautiful shirts, beautifully designed, beautifully branded and beautifully packaged. I now have four shirts KOY shirts sitting in my wardrobe, and with 5% going to help worthy causes they're more than worth the price. Hooray for KOY!"
Blog posts